What Pastoral Training Doesn't Teach About Grief and Loss
As a pastor, assisting the bereaved offers an important means to touch the lives of those experiencing the loss of a loved one. Indeed, regardless of denomination, this can often be one of the most essential roles that religious institutions can play in the lives of their congregants. In times of mourning, people experience grief in different ways, and grievers require particular sensitivity. The suffering deserve connection and comfort. However, what pastoral training doesn't teach about grief and loss is essential for understanding how to best serve those in mourning.
Comforting and offering direction to those who grieve is of utmost importance. It is also some of the most challenging work a pastor can take on, and can be exhausting and disheartening. It can also leave pastors feeling underprepared.
In this post, we tackle what pastoral training doesn't teach about grief and loss, and ways in which people can confront loss through the establishment of purpose and meaning.
Pastoral Training's Approach to Grief and Loss Today
After many months of a pandemic, many if not most of your congregants are experiencing grief in different and unexpected ways. Whether that is the loss of a job or home, a feeling of disconnection from friends, family, and communities, and especially the loss or altered lives of loved ones, grief has taken on myriad forms.
When many people haven't even been able to be present with those they love who are sick or dying, the process of mourning has become even more fractured. What words can you offer someone who was unable to properly process the death of a loved one?
Pastoral training for grief and loss centers around the moments adjacent to death: the deathbed, the initial loss, the funeral. Yet the timeline of grief does not neatly fall into the same chain of events. Grief can often begin with a diagnosis, and reconciling a loss can ultimately take a lifetime. Anticipatory grief, as a loved one's health shifts and worsens, or follows an unpredictable path, is critical to reckon with.
Because pastoral training around grief and loss centers on the moments around death, it neglects points during the cycle of grief that can offer opportunities for reconciling that loss. Unfortunately, once losses have been experienced without the proper attention at the right time, the event becomes more difficult to manage and process.
To effectively manage pastoral care for the dying, not just individuals, but the family system needs to be able to derive meaning from impending or past loss. While religion and spirituality may differ from one family member to the next, they are collectively experiencing many of their losses. If they can find meaning together, how much more effectively can they grow closer to each other in their spiritual lives? This is what pastoral training often doesn't teach about grief and loss.
Yet, to find meaning, the right conversations need to be held at the right times, and with the right people there. Finding the right times to have family conversations is critical for establishing closure.
Helping Those Who Grieve Bring Meaning Forth From Loss
How you touch the lives of those who experience loss can define the ways in which people cope and ultimately provide much-needed, life-affirming care. Deriving meaning out of loss starts before death, and concludes long after. Mourning is a lifelong endeavor that requires a sensitive and perceptive approach.
Rather than focusing exclusively around the moments of death, pastoral care for the sick and dying can begin before death is even a certainty. During the final stages of life, it is often too late to have the important conversations around what one person means to another. The best conversations happen in the period before health takes a turn for the worse, while there is still time to express the things that people mean to each other. These moments are precious and often go neglected.
Starting Hard Conversations
It is important to have difficult conversations about death before it is too late. These often revolve around topics that are hard to bring up or talk about. What do you mean to me? What will you do when I am gone? Will you be able to make it without me?
These questions are hard to bring up, yet they're at the top of everyone's minds during the final stages of life. Answering these can provide closure and purpose – leaving them open-ended leads to longing, questioning, and uncertainty.
THE HUMAN JOURNEY® is a grief and loss training and certification program designed to start these discussions. The THJ method is used by a variety of professions centered around loss – social workers, therapists, end-of-life workers, and counselors have all trained to use it with great effect. Because it specifically promotes discussion around spiritual matters, it serves as a method to share in meaning-making, allowing people to comfortably discuss grief, release the past, and perceive a positive future for themselves that can aid in recovery from grief.
Pastoral training around grief and loss focuses on the moments directly around death. While these moments may be the most painful and memorable, failing to have the right conversations beforehand can make the process of mourning much more prolonged and difficult to bear. Learning when to help the suffering, and whom to include, are as important as the act of care itself.
We welcome you to consider joining us for one of our upcoming THE HUMAN JOURNEY® trainings. Feel free to schedule a live demo with Founder Dr. Sara K. Schneider.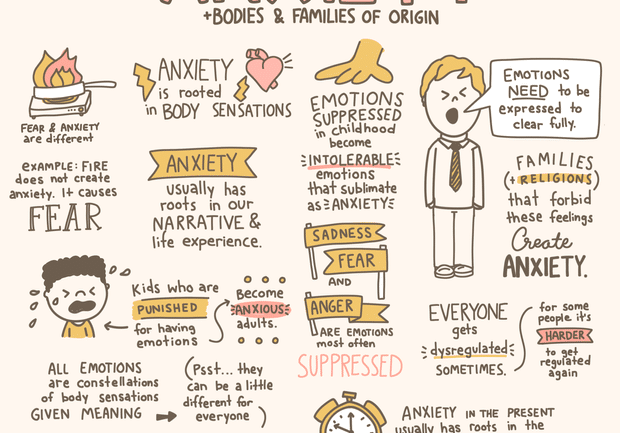 Activities & Tools
Lindsay Braman's example can open your mind about what sorts of both joy and utility you can create, simply by letting your own gifts out of the closet and using them in your work, in recognizing that, if a therapist/doodler can connect two passions, so can you.
Read More »