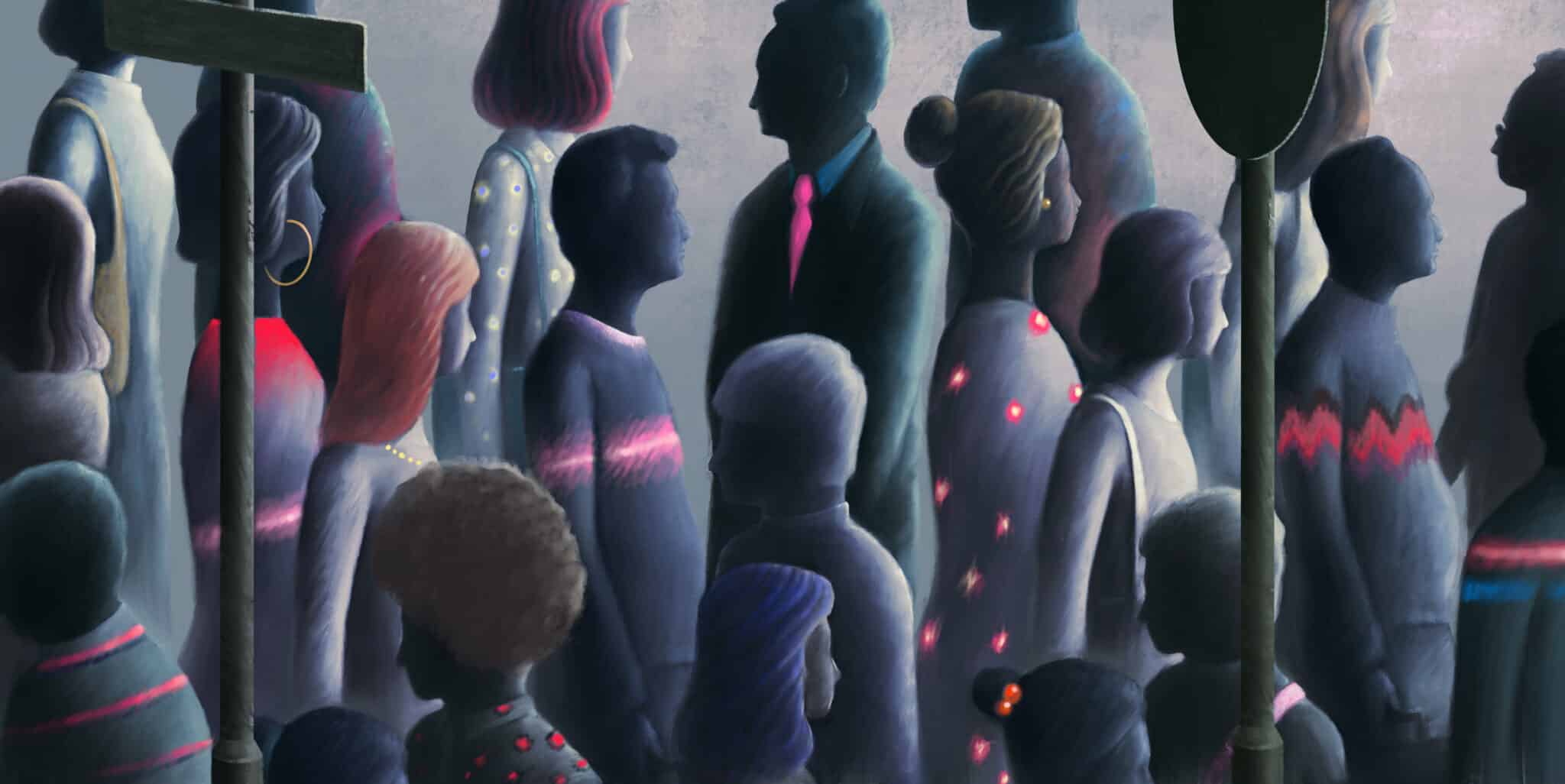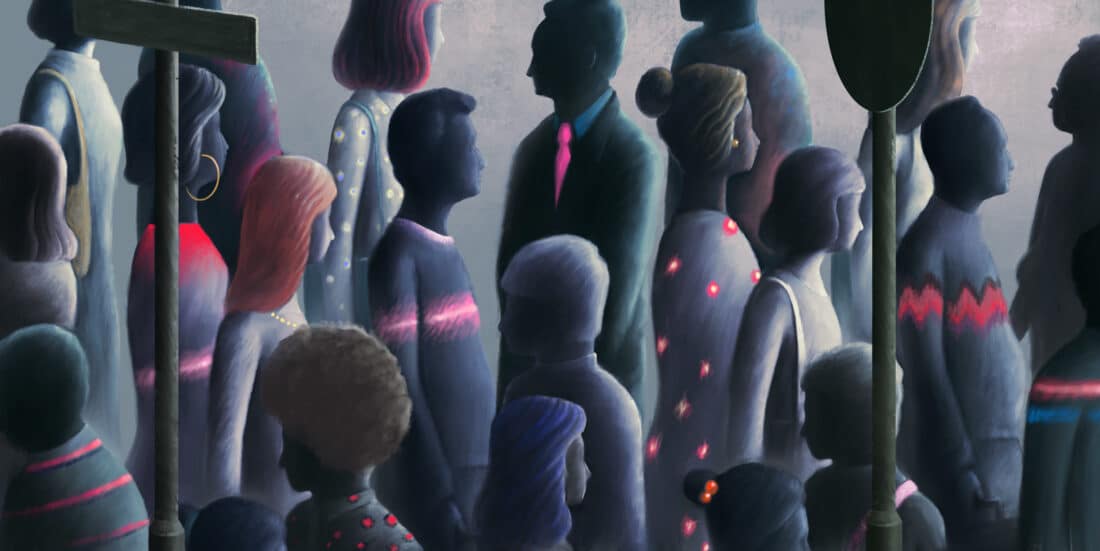 A Vaccine for Loneliness?
In 2020, being an epidemiologist suddenly became sexy. People who'd previously had zero interest in public health, or who had had no idea what it was, were following epidemiologists on social media; the germ trackers were the hottest guests on TV news. Epidemiologist parents of young children could put their kids to bed and then proudly imagine their kids telling their kids, down the line, that grandma had been an epidemiologist, and their grandkids sighing wistfully and saying they wish they had known her and maybe they could follow in her footsteps.
Public health has gotten bigger and bigger in recent decades. What was only thought of in the past as individual choices, like drug addiction, gun violence, or smoking crossed over to be thought of by many as social issues and, eventually, as matters of public health. With the Surgeon General's report that came out in May, 2023, loneliness and isolation may assume their place alongside them as social epidemics.
The report represented an evolution in Dr. Vivek H. Murthy's thinking over nine years of listening to the American public and reading in the scientific literature. Loneliness is correlated with tremendous impacts on physical health, greater than those for either obesity or inactivity, and similar to those of smoking up to 15 cigarettes a day, with increases in cardiovascular disease, stroke, dimension, and premature death — not to mention depression and anxiety. It turns out, as Dr. Stephanie Cacioppo has said, "We are each other's key to a long life and healthy life."
Yet it still flatters the individualism of those who don't smoke — or who are insensitive to smoke — or who are unaware of the dangers of secondary smoke — to see smoking as someone else's problem or their character flaw. In many people's minds still, smoking has nothing to do with marketing cigarettes to vulnerable populations, with how prejudice impacts behavior, much less with the potential effectiveness of public education and incentives that would make it easier to quit.
 
But, then again, these sexy epidemiologists have generally been ahead of the popular imagination, seeing such problems as requiring whole societies' attitudes, choices, and behavior to shift and our best social vision, cooperation, and innovation to address.
 
Many of the health issues that go beyond communicable diseases that we're still hard put to see as affecting individuals also affect the physical and mental health of others and even their lives, in the case of gun violence.

With loneliness the social impacts may be equally and more widespread, even, as in Dr. Murthy's (and others') views it may lead to the total breakdown of our democratic society. Murthy connects loneliness to the increasing polarization in our country and to the survival of our democracy. Loneliness changes the brain, increasing paranoid thinking, vigilance, and creating a vicious circle in which they very brain signals that would ordinarily trigger someone to reach out for social connection instead make them fear others. 
 is correlated with paranoid thinking and even with violence.

So what does our Surgeon General put forth as potential solutions?
Structural and policy change to increase interdependence and connection.
Altering our relationship to technology.
And rebuilding and strengthening the social connections we already have

.
 
You know where I'm going with this. THE HUMAN JOURNEY® is about reducing the sense of loneliness that can people have, even within their closest relationships, that bite them in the butt when crisis comes:
A parent's need for 24-hour care, when only one sibling lives close and they know they're in over their head;
The impending loss from breast cancer of the core member of your friend group from college, whom everyone saw as their own best friend; or
The loss that no one in the family can talk about because it feels just too raw.
Our Conductors are both what we call Compassionate Citizens—those who are aware of the need and ready to offer their care by offering this innovative, well-structured experience — and professionals in the fields of care management, chaplaincy, hospice, palliative care, counseling, end of life doula work, and social work who have seen the gap in what is offered to families in the pain of transition and what is truly needed.
Learn more about, and certify in, THE HUMAN JOURNEY® methodology.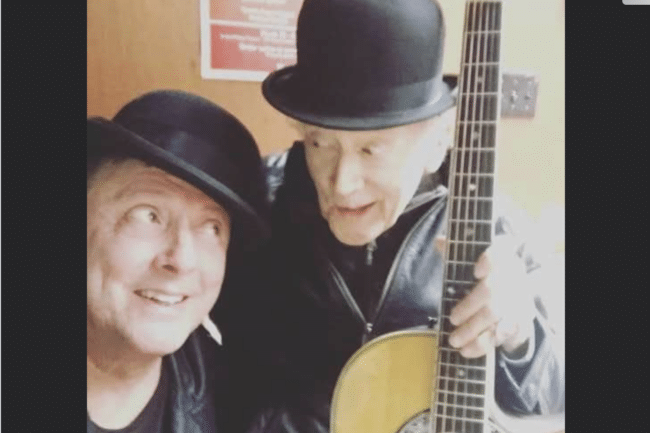 End of Life
The will to make it to a loved one's graduation or wedding, or to the birth of a new baby, somehow compels the body to obey the will. Stu Klitsner was going to sing at his only granddaughter's wedding, come hell or high water.
Read More »