Dr. Schneider steeped herself in our culture. A very, very different way of approaching consultation.
She has created a felt experience that transforms our patients.
Robert Hilliker, Co-Founder, The Prairie Recovery Center
What we did to create THE HUMAN JOURNEY® ...
... we can do for your organization.


Recent projects include:
Experience Design for Addiction Recovery Centers
For a suite of vertically integrated residential and outpatient addiction recovery facilities based in the Houston area. They'd seen what we'd done with THE HUMAN JOURNEY® and wanted us to bring active engagement, psychospiritual learning, and total experience design to their work with people recovering from addiction. The result: The Pilgrimage, a major program of weekly group and individual invitations into experiences that gives patients lifelong practices to maintain their recovery.

Professional Services Evaluation
Engaged by a conscientious director of a medium-sized hospice who doubted whether every patient and family got her hospice's best care, we conducted depth interviews with staff members and surviving family members who had regrets about their loved one's last days.
From our analysis and reporting, we developed and conducted trainings to address organizational communication needs and and a staff and volunteer strategic retreat to surface and reflect on family member perspectives and to plan for a patient- and family-focused, and increasingly culturally competent, future of care.
About Founder/CEO
Dr. Sara K. Schneider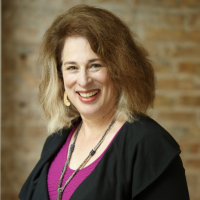 Dr. Sara K. Schneider is trained as a performance anthropologist, with degrees from Yale and NYU. Her books on human performance have been published by Yale University Press, Cuneiform Books, and Pendragon Press. During her years in New York City, Sara was the founder and artistic director of the theatre company Chaparral Productions and taught drama and theatre in the School of Drama at University of Washington, as well as the University of Kentucky and Berea College. Her experience in live theatre palpably influences her experience and service design. She has taught master's-level educators for many years in a professional development program that focused on their growth and retention in the field.

Sara has published chapters in education, design, anthropology, and medical training books, and her insights have been sought out on a variety of NPR programs and television and video productions. She consults on organizational and leadership strategy, program development, and learning and experience design to nonprofit, healthcare, and corporate clients and offers experiential training and workshops on professional skills and bringing spirituality into professional life. Her clients have called her an "exquisite facilitator" and a "brilliant" designer of transformational group experiences.